Sara Branson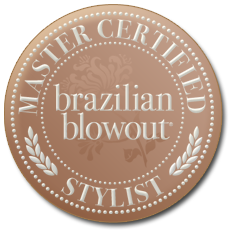 Sara is a 2011 graduate of tri-state institute of hair design where she was awarded top hair designer of her class. She has been a part of the Salon Vogue team ever since. Sara excels in several services such as, traditional and modern women's haircutting design, Men's cuts, children haircuts, advanced color application, waxing, formal and special occasion hair styling, scalp massage, men's facial grooming, and your everyday shampoo and style. Sara is also Brazilian Blowout Certified.

Sara is passionate about the hair industry and enjoys the connection it allows you to have with others. She finds excitement in making others feel and look more beautiful.

"There's nothing more heartwarming than having a 5yr old client look up after having her hair done and saying, "you're my hair doctor" or having someone thank you for making them feel beautiful again." -Sara-

Sara takes immense pride in making every client feel special while they're in her chair and enjoys building a relationship with them. "It's like we become family." Says Sara. Sara finds comfort in the atmosphere in which she works and always feels encouraged by her coworkers. "We don't compete against one another, but rather build one another up to be the best hair stylist we can be."

If you got a hair need, Sara has a solution. Come see her today at the Vogue!